C h i n a t o w n ! ! !
26 Jul 2021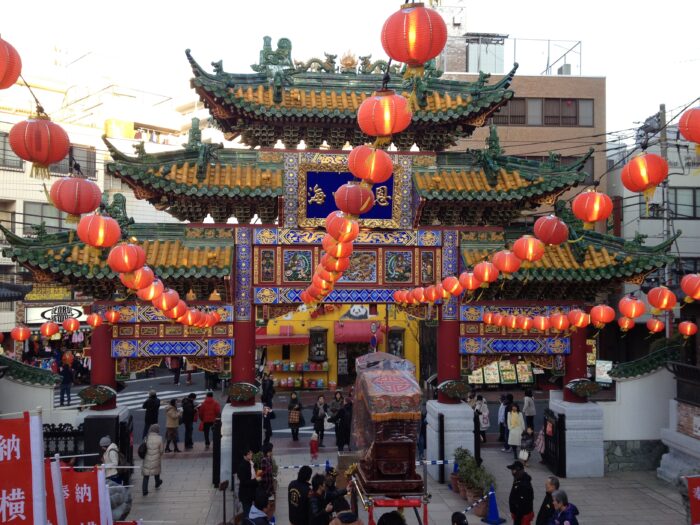 Happy Chinese New Year 2012
Year of The Dragon
Jan 23-Feb 6
Chinatown in Yokohama is the biggest we've seen yet, and we have been to quite a few. Singapore and Kuala Lumpur are two of the most impressive we have seen, until we walked approximately 1.5km to our very own "neighborhood Chinatown". We always make a point to visit these awesome shopping, eating and people watching districts because they are just so much fun. This will mark the second time we have been in "a" Chinatown during new year celebrations, not including our hometown of Calgary which is just not the same (sorry)!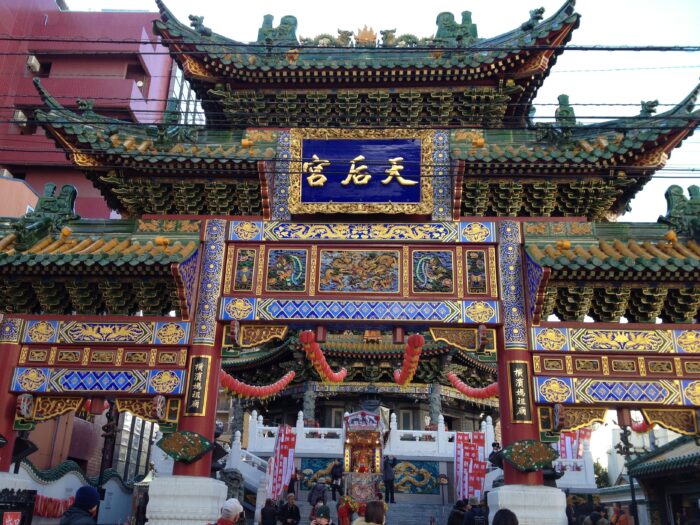 Aside from there being nearly double the number of people walking the streets, there are cars, bikes, carts and strollers with tiny cherished pets who accompany their beloved owners everywhere they go! Here in Japan, pets are considered a sign of wealth so the more the merrier and right now they are all wearing fancy little coats. Pets do seem to be more of a luxury than an esteemed companion, maybe because the animals themselves and all their necessities and accessories are quite pricey…..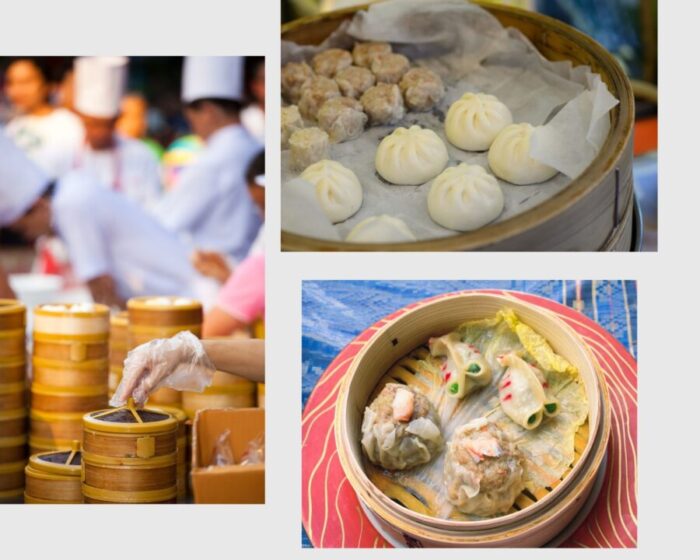 The streets are one plume after another of smells and steam coming from the vendors cooking up a range of foods that vary from completely unidentifiable, down right gross to totally scrumptious looking. Is that even possible? I saw groups of people standing just out of the flow of passers by with yummy looking buns on the ends of their fingers or chopsticks, eating out of little white boxes. I happened to notice the look on a few delighted faces as they indulged in what must have been special and rare dishes that might only be served on special occasions. I also saw people walking around with 3 & 4 dumplings stabbed on a chopstick which was then take-away! Great idea as long as nobody sneezes, yuck!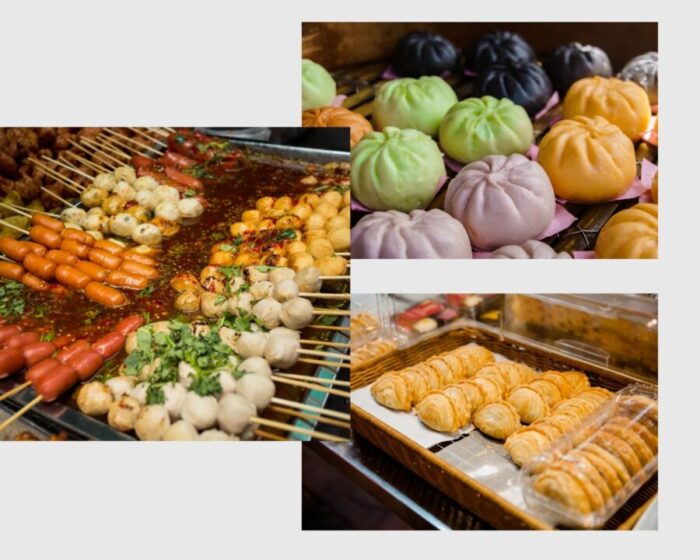 All the shops are open and almost everyone sells something with a Panda on it. The entrance to one shop was through the facade of a giant Panda with its open mouth being the door. All the typical, touristy souvenirs are here along with fancy clothing shops, sporting goods, herbs and tea's, housewares and 100's of restaurants. We walked by a few that had lines so long they snaked around corners, that's a long wait for a meal! I must be missing something?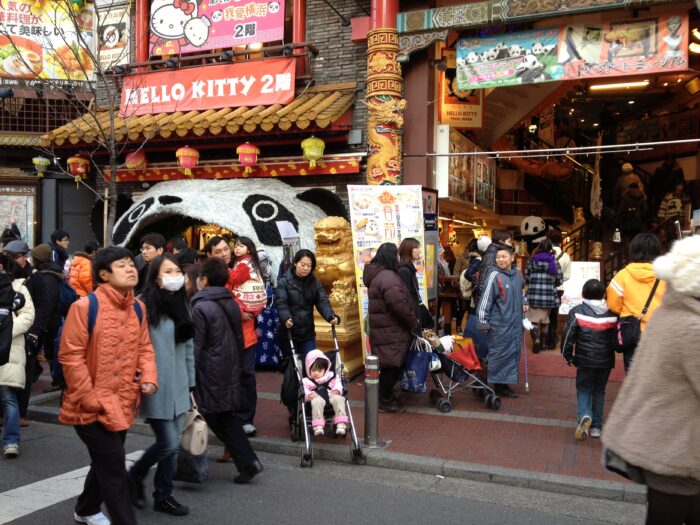 Here in "our" Chinatown there are several temples and shrines throughout the area. They really are beautiful and impressive and right now they are decorated with red lanterns and other festive ornaments. They burn long incense sticks during times of worship and people take them into the temples as religious offerings. They are big and very strong. The smoke is quite fragrant and really lingers, even a few blocks away.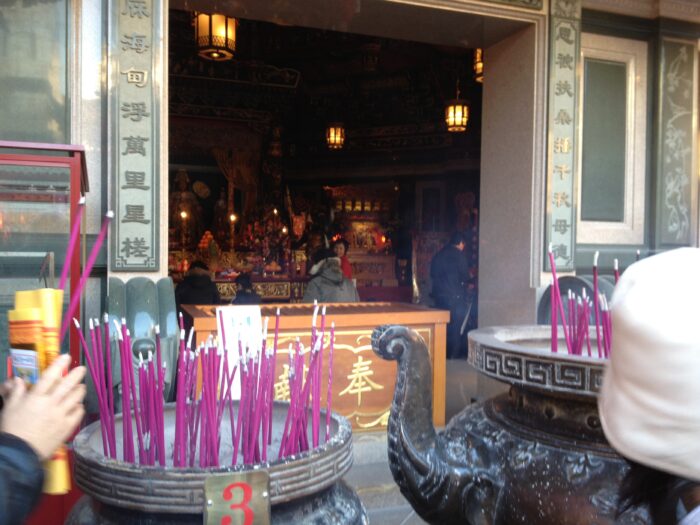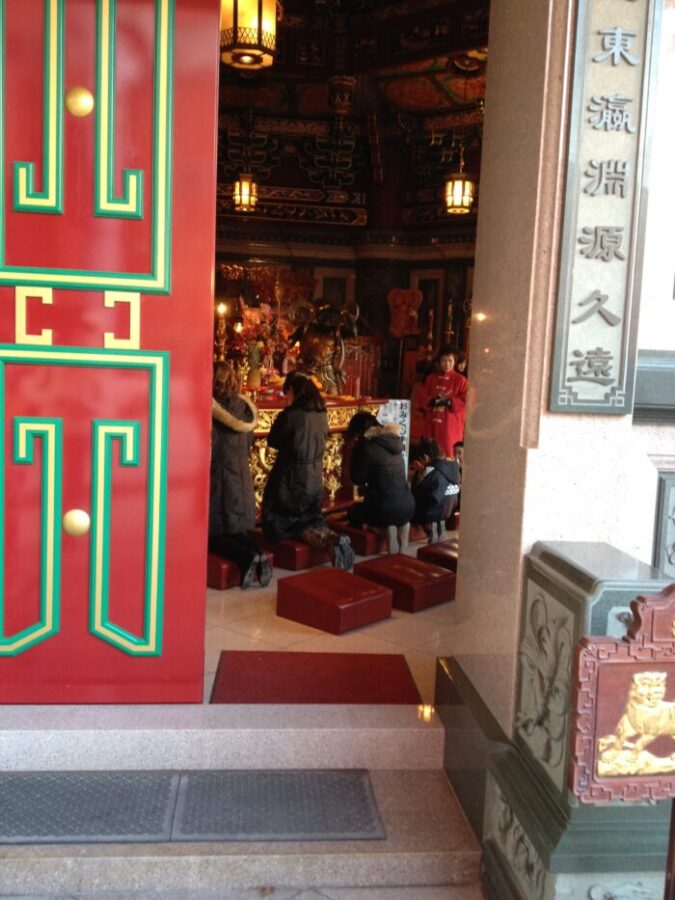 The last day of the celebrations is Monday and we just learned that the Chinese Dragon Dance only happens on the first day, which we missed! So we will have to wait until next year to get some pictures of the dragons here.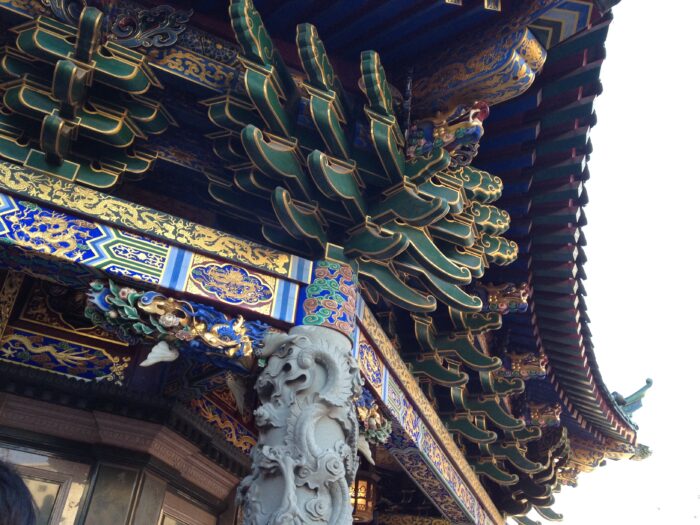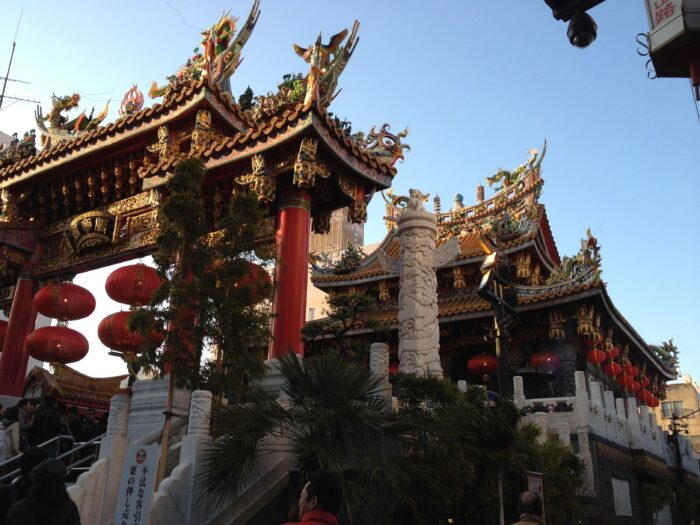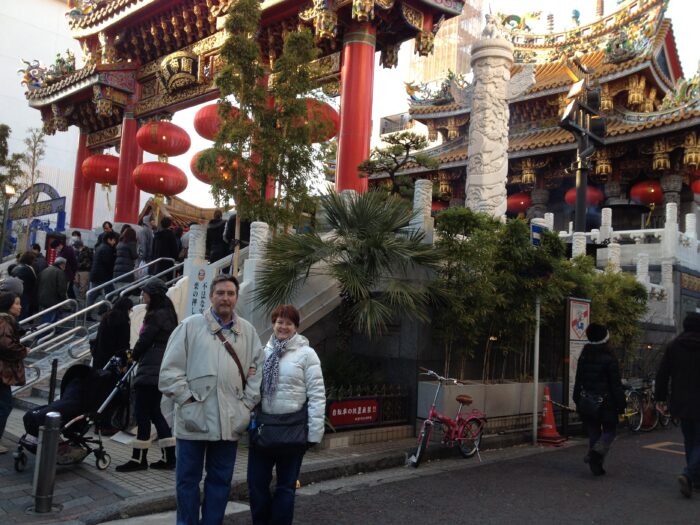 Bye for now.
Originally From Feb 2012
living in Japan