How I Started A Candy Company In Dubai Before Social Media Marketing Existed
2 Aug 2021
Whether you love or hate social media, if you're not using it for marketing in your business you are swimming upstream and limiting your growth and income.
We have all heard many successful business people talk about how much harder things were back when they were building their business… right?
You know the stories…
The ones that make our eyes roll and glaze over, haha!
Check this out for an alternative perspective:
Back in 2004 when I started my candy vending machine business in Dubai, nothing was digital yet.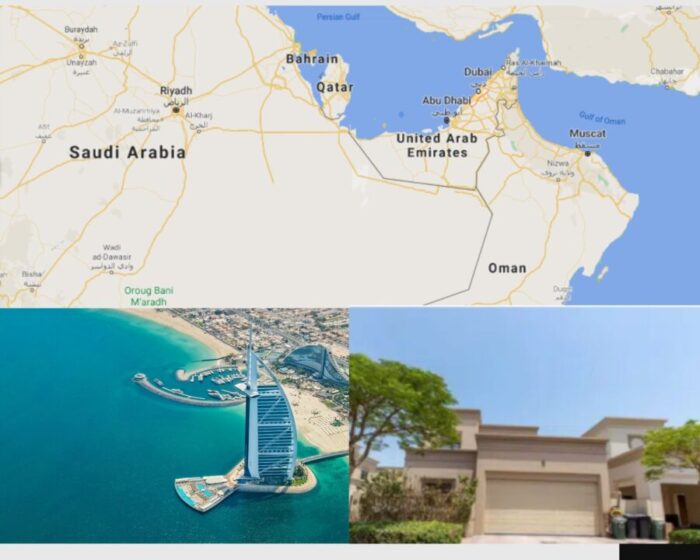 I didn't even have a cell phone back then and the iPhone had not yet been invented!
So when the day came that the delivery truck rolled up to deliver my 50 vending machines, I remember how my feelings of elation and enthusiasm for the new business venture I was about to embark on began to dwindle as one box after another was carried in, one after another in a long procession.
Back then, most people like us in Dubai lived in huge villas and today there are also loads of apartments which are also very generous in size. Some villas have so many rooms you can get lost, haha!
Multiple bedrooms, receiving rooms, eating rooms, lounging rooms, bathrooms, and even more than one kitchen in some cases.
In the Middle East men and women do not generally socialize together so they both require their own separate rooms for entertaining, plus they usually have large families so the villas really are huge.
---
Back to the candy machines, as my boxes kept coming they were quickly filling up the main receiving room and it started to sink in just how much work was ahead of me. Each of the 50 machines came unassembled (wasn't expecting that) in 3 boxes, plus there were another 38 boxes of M&M's and Skittles!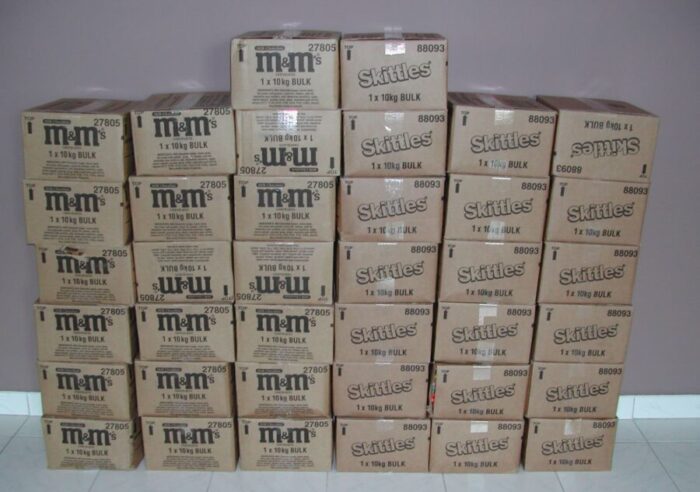 This is 380kg's of candy!
In the Middle East (and other places too) it really is a melting pot of people from many different countries who leave home to work abroad in order to send money home and support their family from afar.
In many cases, there are no jobs for these people back home and this is an amazing opportunity for them to be employed and earn money. They are the lucky ones!
In fact, many of them will pay employment brokers to secure jobs for them to work overseas. It is not unusual in some countries (Nepal, Bangladesh, even India) for a community to get behind a strong young man or woman in order to come up with the deposit for the broker who will find them an entry-level job somewhere overseas.
Many of these men and women will work for a year or more to pay off the broker in full! I think the biggest concern for many of these young people and their families is whether the job is legit and if they will be treated fairly and with kindness. Sadly, many are not on all accounts.
---
Then there is the other side of the coin and that's where I fit in.
I was fortunate to have enjoyed what is known as the "Jumeirah Jane lifestyle" for a little while.
I can remember how it felt, faffing around without a care in the world living a truly privileged lifestyle, and then wham!
It hit me like the drop in your tummy on the Jumeirah Sceirah water slide at Wild Wadi that torpedos you from 108′, at speeds of 50km/hr – 80km/hr in under 10 seconds!
Check it out: (if you dare!)
The day finally rolled around and I realized that the novelty of not having a job had squarely worn off and the Jumeirah Jane lifestyle had lost its luster.
For most JJ's, their days and weeks will include salon appointments, shopping at really fancy malls, weekly massages, beach days, memberships and fitness classes, lunching with friends, and many other lovely ways to spend your days.
As I write this now I can feel a tug in my tummy and hear a voice that whispers "Wouldn't that be soooo nice for a while…"
Well yes, it would indeed, for a while!
Would you be surprised to learn that you will rarely find me relaxing by the pool reading books when we go on holidays either :)))) I'd love to work on getting better at that one day, but that's a long way off for me.
The JJ lifestyle is wonderful and I don't begrudge anyone who is lucky enough to enjoy this privilege. It's probably perfect for many mothers out there who can enjoy some quality downtime in between family life.
We never had kids so I was in the very unique position to have a lot of spare time on my hands. This was further increased when we decided to hire a gardener and maid, both of whom were thrilled to have second jobs on flexible schedules so they could earn more money. I was thrilled to relinquish the mop & vacuum that's for sure!
I will say this in fairness to all the die-hard JJ's out there, it can be difficult to get a job in the Middle East and you need a work visa in order to be employable. They are not easy to come by because you do need a sponsor in order to get one.
Don't forget, the marketplace is also saturated with people from many countries with varying levels of education and it is not at all unusual to find a person with more education and less experience who is willing to work for a fraction of what many Westerners would expect.
So even for those "trailing spouses" who would like to work, in many cases, they simply can't.
Oh, and let me just quash the good old "….well you can just go and start teaching English!" that probably every English-speaking expat has heard.
Um, English teachers are trained and certified and simply being able to speak the language does not qualify a person to teach it, least of all make money doing it!
So therein lines the dilemma and the path to Jumeirah Jane-ism, or to entrepreneurism as it was in my case. Admittedly there is a very wide chasm in between the haves and have nots in the Middle East and there are many places "in-between" that people find themselves.
This is my story however, and what happened to me. As you would rightly expect there are many other scenarios and realities for other expats who experienced something very different than I did!
Back to the M&M's…..
From what I remember I was one of approx. 8-9 people who stumbled into that Trade Show at the Emirates Trade Center and purchased a franchise from Vendmax.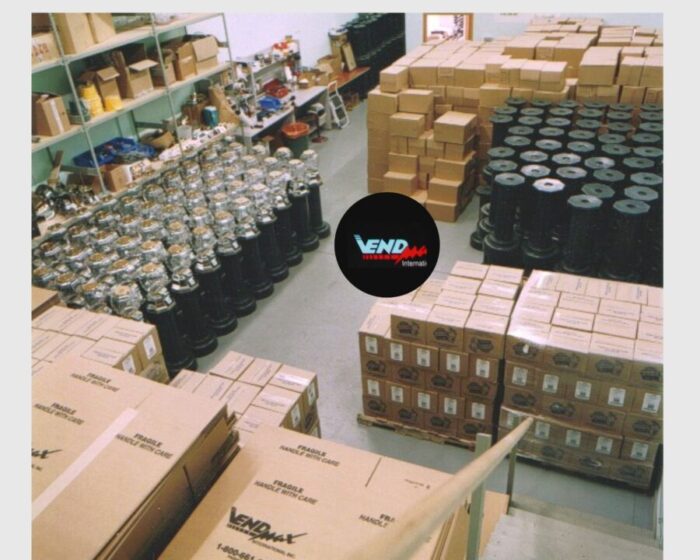 We were all in the same boat and were able to choose districts to call our own only to later realize those district agreements really meant nothing at all LOL.
Just like ANY law, rule, or regulation, they are only as good as they can be enforced!
The candy machines were sold in lots of 25 and I bought 2 of them for a total of $25k USD. What actually happened was that I negotiated a loan with my husband from our savings account to buy this franchise.
He has always supported my many ventures up to this point, most of which maxed out at a couple of grand – so this was a big leap for both of us.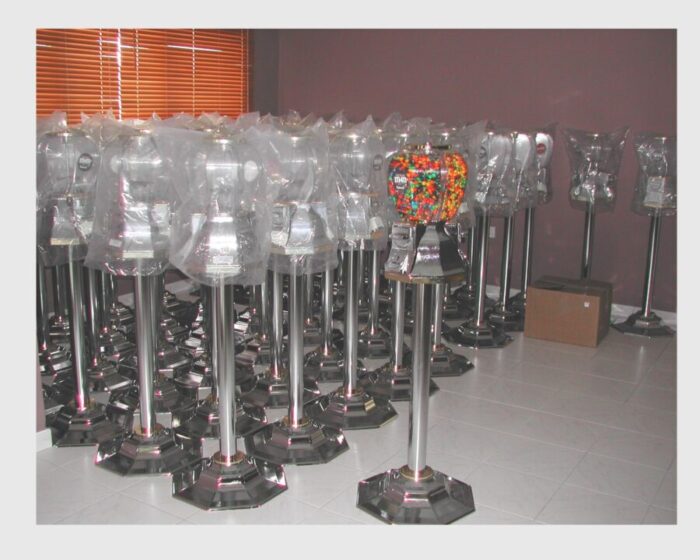 The first thing I did was unpack, clean and assemble them. That was fun and I'm not kidding!
My roots are from a hard-working middle-class family and because my dad was a general contractor, there were always loads of odd jobs I could do, and starting right from my early teens I worked every summer and whenever else I could.
Eventually, I learned the amazing skill of mudding and painting which served me well for many decades. It was during this time that I realized how much I love manual labor!
I absolutely loved working away on something and seeing the completed job a short while later. Not instant gratification, but you sure can see the fruits of your labor quickly and that is very rewarding.
So getting all 50 machines ready to go was a great accomplishment in itself especially after a year or so of not doing much work-wise. I remember feeling the momentum and knowing I was literally and figuratively building something!!! This was great!
Now the real work would begin, the job of getting these machines placed out in the marketplace. If you watched the video above of the Jumeirah Sceirah waterslide, this is when all my enthusiasm and momentum hit the still water at the bottom of the slide that brings your torpedoing body to a standstill almost instantly.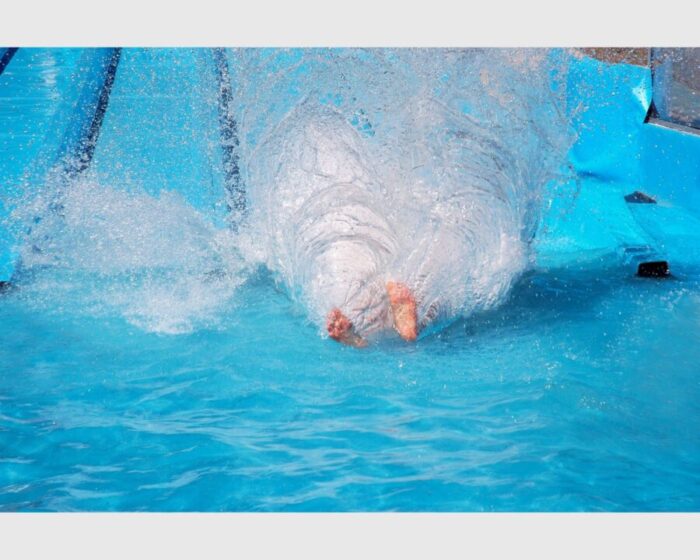 That's what it felt like when I started piecing together my plan to contact companies and negotiate placement agreements.
Vendmax gave us a "marketing plan" that was just enough to sell the franchises and after that, we were completely on our own.
So I began with listing out places that I thought the machines would do really well, found out who the operations managers were, and sent them all emails.
Multiple emails and several phone calls later I began placing them, one by one.
I could have made appointments and gone out to meet them in person but I decided to try the email/phone call route first and it ended up working well!
Part of the brilliant marketing strategy for the machines was to align with a charity and give them a percentage of the profits in exchange for free rent on the floor space they took up, which wasn't much.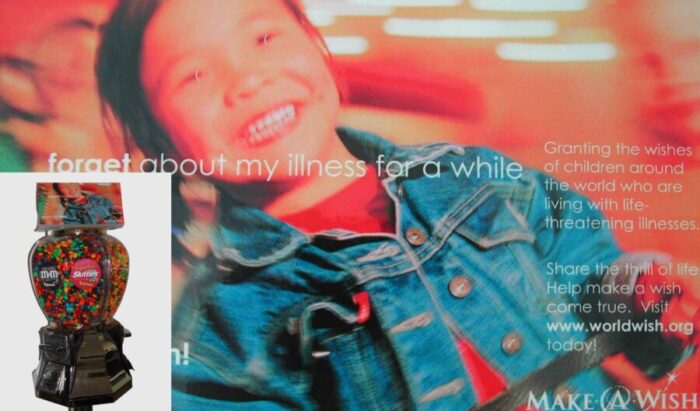 Truthfully it was an excellent approach, it worked well at the time and was a win/win/win. A win for me, for the charity, and for the establishment who was then seen as a supportive pillar of business in the community with a sign showcasing the charity on top of each machine.
Despite the fun candy machines and this very beneficial approach it still took a long time to get all 50 machines placed out in the market.
I honestly don't remember the exact time period but I think it took me about 6 months from the day they were delivered in boxes to the day I rolled the last machine out of our villa into its new home.
If I was doing the same thing today I could have them all placed within a couple of weeks, probably less.
How? Social Media
Today anybody can create their own page on various social media platforms and have a portal to the world. If you use social media to drill down on location (as you would do with this business) it works even better.
Those long, arduous months of emails and phone calls are chiseled down to meer weeks once you have strong social proof AKA fans (likes, followers, subscribers) for a foundation.
I often get asked if social media marketing is a good idea for all businesses? My reply is only for the ones that want to make money.
By the way, my little candy company turned into quite the little superstar.
>> I literally built it from the ground up.
>> I paid back my business loan in full in under 7 months!
>> I supported The Make A Wish Foundation in the UAE and funded several wishes.
>> I single handily raised enough money for 1 family to purchase a van to shuttle their sick children to and from the hospital for ongoing treatment. (that felt really good)
>> I sold this turn-key, income-producing business for a multiple 6-figure exit to a lovely woman who carried on running it, raising money from the charity and profiting for herself and her family.
It was a great experience and a huge win for me as an early entrepreneur!
If you want to learn more about increasing your following on social media reach out to me at heather@legitebiz.com and if you are reading this around August 2021 – join this FREE 5-day challenge tp 10X Your Followers. It will change your business!

entrepreneurship
female entrepreneurs
small business
vending machines
working overseas