Work From Anywhere
12 Aug 2023
Private Viewing: The Grand Canyon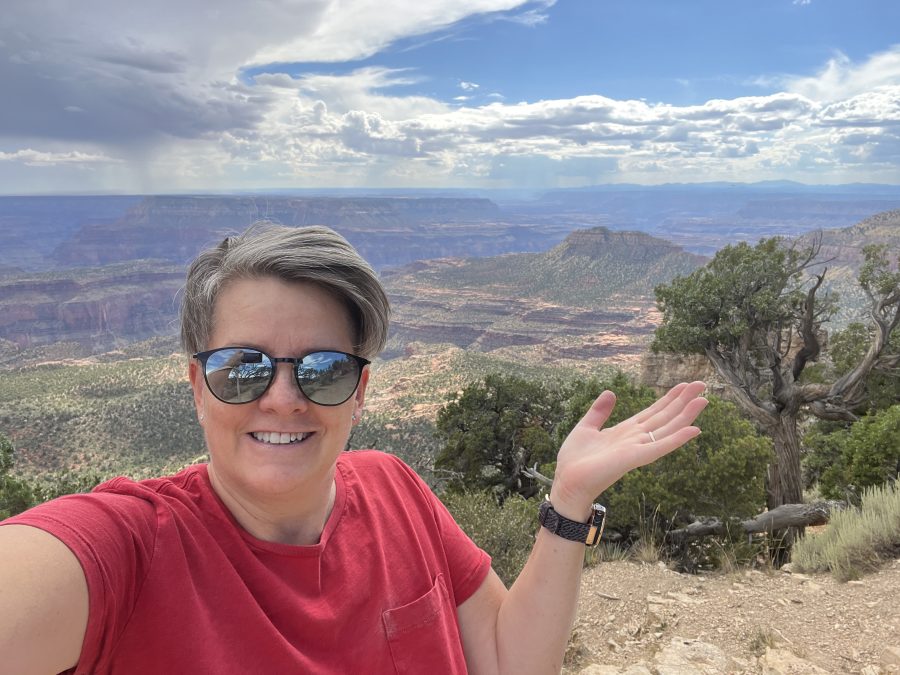 (Keep reading to find out what happened during our private viewing!)
The Grand Canyon never disappoints, even when it's raining.
I have had the privilege of seeing it up close, from different States, and different rims on multiple occasions, and it is spectacular every time.
There are two things that made this particular trip momentous:
this was the first time I made money while I was vacationing at the Grand Canyon, and
we enjoyed a private viewing of one of the best vantage points I have ever seen.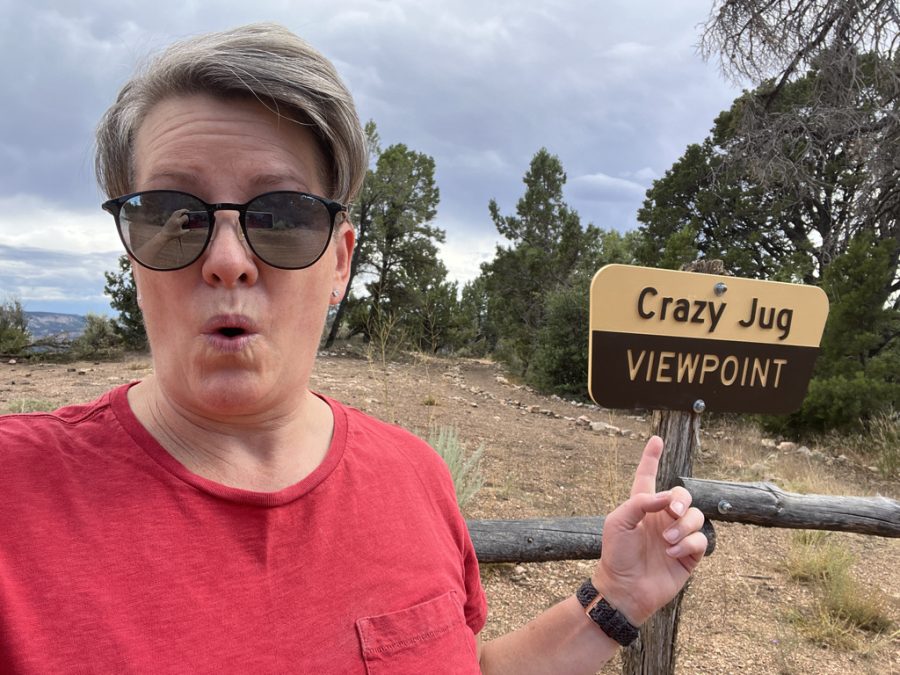 The "Locals Only" Secret Cliff-Top Plateau
We had been planning a month-long RV road trip for a while and when the trip finally began, we were very excited to see the Grand Canyon from Arizona for the first time.
We are new to the RV thing, so we don't have the cool tow-along Polaris Sportsman or a Mini Cooper. This means anything further than a bike ride has us pulling up stakes at the campground and heading out in the RV – even for a day trip.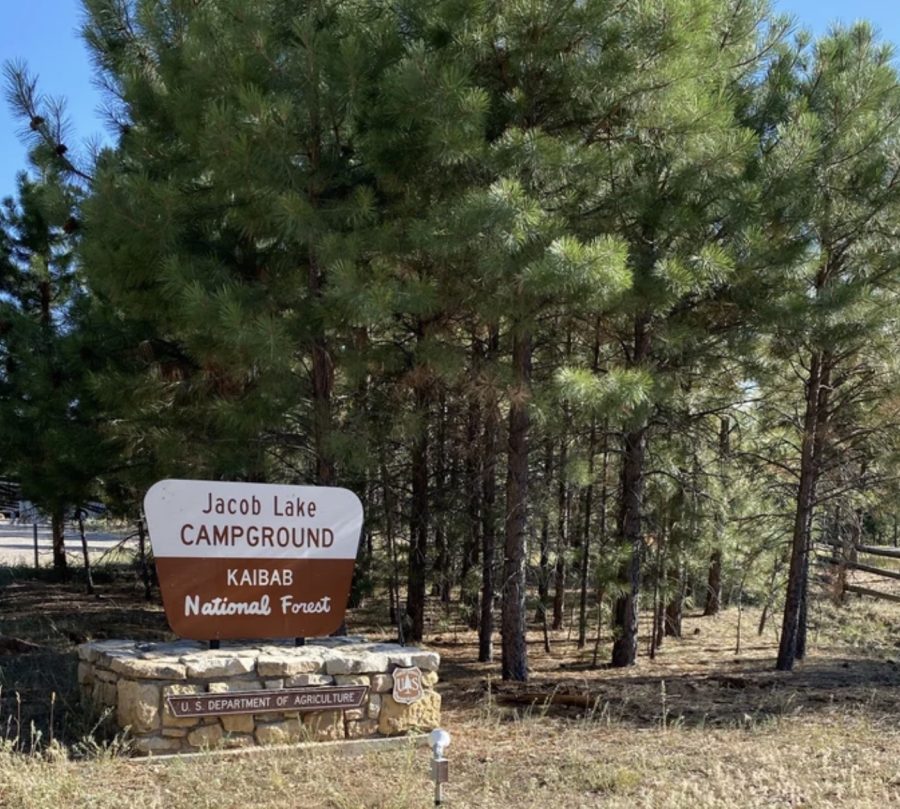 We stayed at a great campground named Jacob Lake Campground in Kaibab National Park, which is about 40 miles from the North Rim.
We made the roughly 30-minute drive to the Grand Canyon National Park and found a nice shady spot to park. The first order of business was getting Shelby out for a walk because she raises hell the moment we arrive anywhere new, until she gets outside to have a look around!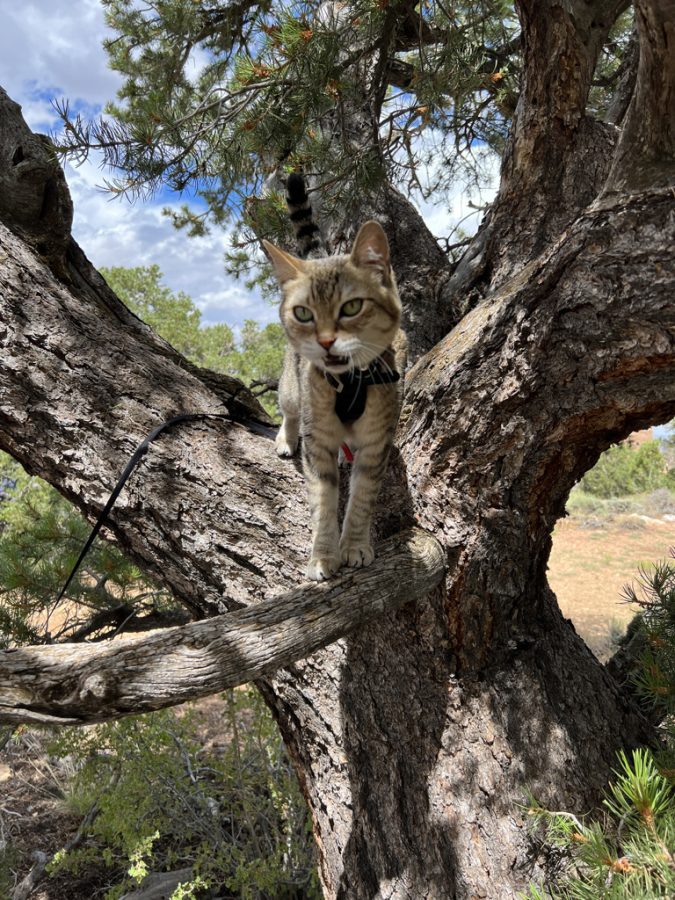 FYI: Until very recently, Shelby was strictly an indoor cat, but we have been leash-training her (with a harness) so she can come out and enjoy new places with us! And she loves it.
We walked around with her for about 20 minutes before she started getting too hot and was ready for a snack and a snooze, but this was plenty of time to meet a park ranger and become the hottest news flash throughout the park that morning.
Left to her own devices in her climate-controlled, mobile home, the humans ventured on to explore the area of this North rim in AZ. Of course, there are spectacular views here and several trailheads to explore, however, the actual village here is quite small compared to other rims.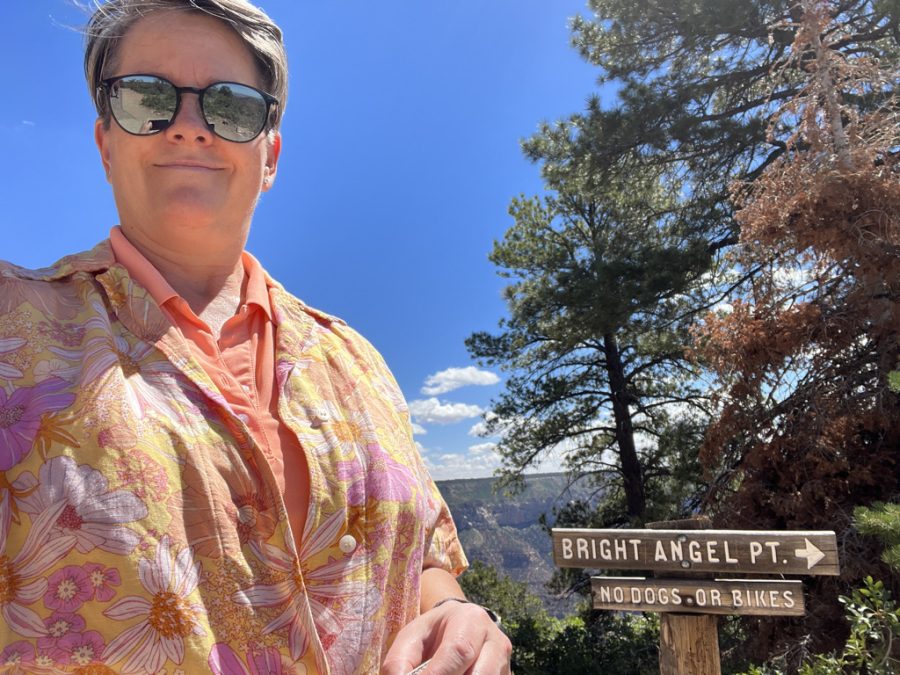 Let The Real Adventure Begin
Upon returning to our campground that night, bragging about the great weather and views we enjoyed, we learned about the secret locals-only viewpoint called Crazy Jug. There was just one problem, we could only get there by RV, not 4×4…..
After the boys had a lengthy discussion about the roads, we decided to go check it out, knowing we could turn back anytime…. famous last words.
We ended up driving a lot further than needed had we taken the right road, still considering the map we were using – we did pretty well on this long, bumpy ride.
We had to pass over a lot of washboard areas, and we rattled our way many miles to find that the rumors were true – and this may be the single best vantage point of the Grand Canyon anywhere.
As mentioned earlier, the picture does not do it justice… hundreds of miles in all directions, colorful caverns & gorges as far as the eye can see. This place may be the ultimate "contemplation" spot and to have it completely to ourselves was astonishing!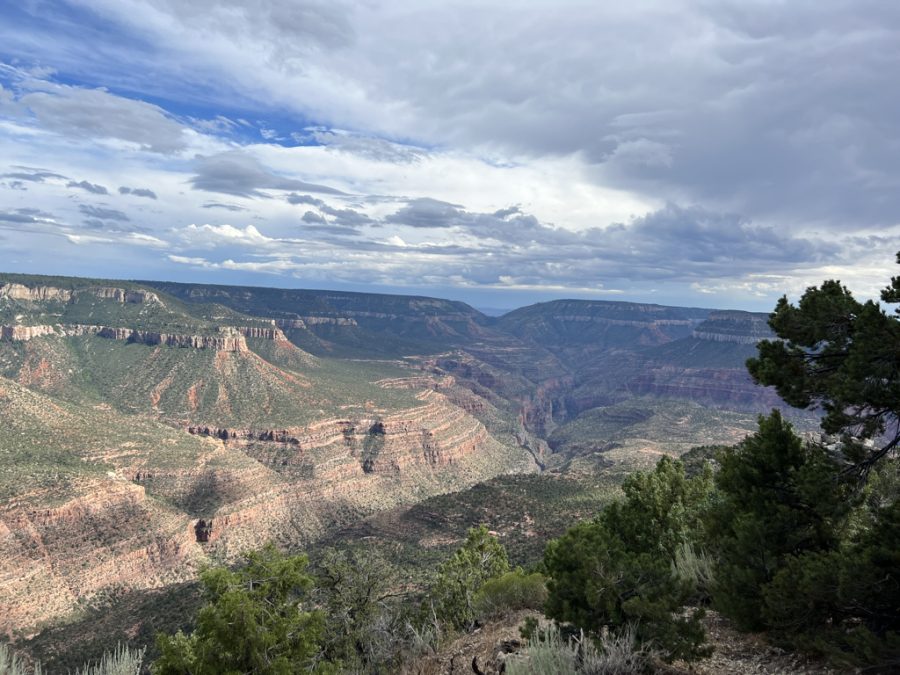 Having reached our destination, we took as much time as we comfortably could before starting the slow crawl back to the campsite. Unfortunately, we did not realize that the large picture window had rattled itself open, allowing all the dust from this gravel road to billow in behind us.
By the time we safely arrived back to our site we could literally write our names in the dust, and our evening plans were instantly changed from BBQ and cervezas to rags and soapy water.
Was It Worth It? – Absolutely!
But guess what happened next?
As we made our way to our next destination, we realized we were very close to the South Rim of The Grand Canyon Village, so we popped in for our 3rd viewing, have a look: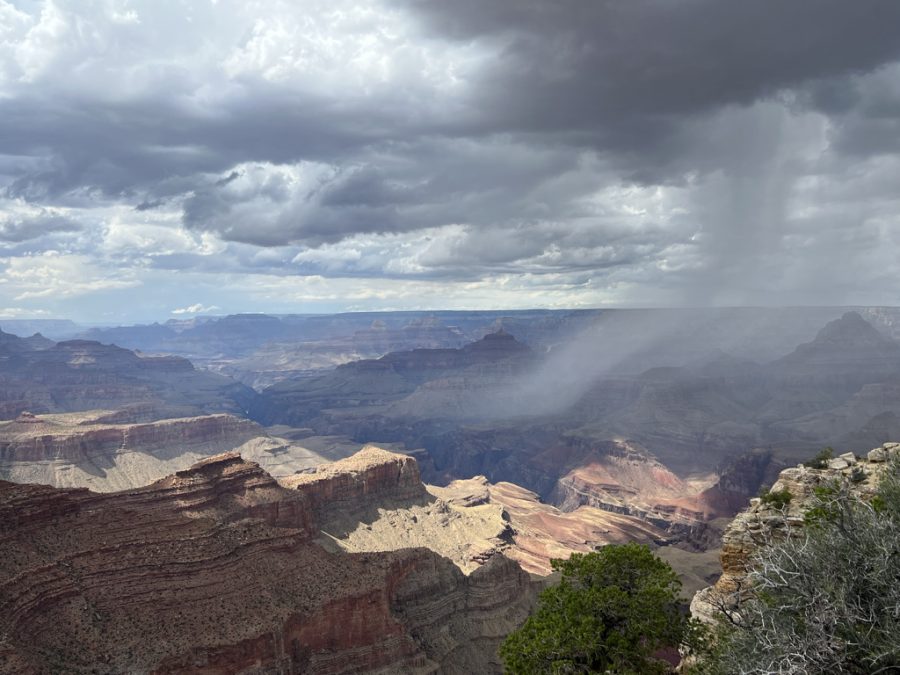 I get asked all the time, what do I like the best?
Traveling to these beautiful places…?
Sending so much quality time with my family…?
Making money (from work I did earlier) while on vacation…?
Well, it really is impossible to choose, and the best thing is, I don't have to. I love my life and live it on my own terms.
If you would like to learn how to start an online business that allows you to work from anywhere, join the club and start learning!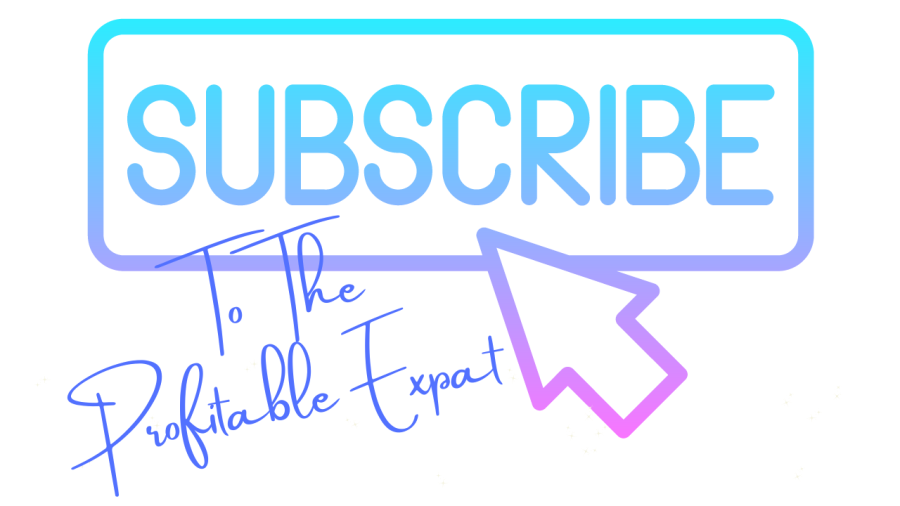 Thanks for reading, and be a force for good.
Heather
The Expat Entrepreneur
digital lifestyle
female entrepreneurs
grand canyon village
laptop lifestyle
work from anywhere